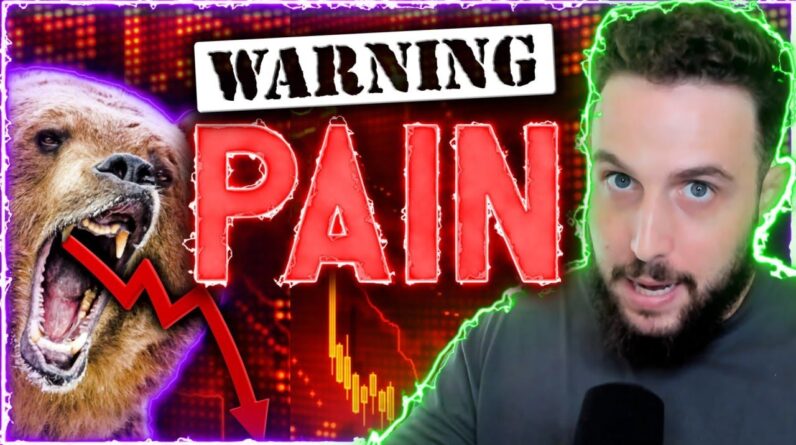 ✅ Follow EllioTrades on Twitter:
✅ Sign Up for the Free Daily Newsletter:
GM E.T Fam! Tuesday is here and I'm in the mood to talk to you all. Since the start of the year, the bear market has been having its way with us. Some has seen it as a blessing in disguise, while others see it as a complete catastrophe. Regardless of whatever side of the fence you sit on, one thing that we're all wondering is how long will it last? We know that the Fed is continuously tightening up on spending and raising interest rates.
Also, we're seeing some apprehension from a lot of the tech companies that are unfortunately resulting in layoffs. Well today we're going to dive in and take a look at all of the factors to see if we can find any clues that will give us an answer. It's usually not wise to try to time the bottom. However, you can use the data at hand paired with current events to make an educated guess/speculation on the future. So tune in today and let's take a look at the data together.
Talk to you all soon!
00:00 – Intro
01:38 – The grass is always greener
03:13 – When did the bear market began?
05:46 – Blood on the highway
07:18 – Not the decoupling we wanted
08:48 – The Fed : the new Boogeyman
10:27 – STFR
13:11 – Quantitative tightening
14:18 – Two different scenarios
16:07 – Not "the last shoe to drop"
17:02 – Timing the bottom
17:55 – Comparing this bear market to the last one
19:25 – End of summer pivot
21:20 – Election season
22:30 – Three factors to estimate the depth of a bear market
23:58 – The golden rule
25:10 – Bitcoin below 20K
26:46 – Outro
#nft #ethereum #defi #blockchain #crypto #cryptocurrency #bitcoin #btc #eth #news #protocols #sidechain #altcoin #nftmarketplace #opensea #cryptoart #protocol #altcoins #nonfungibletoken #dao #sidechain #layer2 #erc20 #erc-20 #token #coin
DISCLAIMER: This is not financial advice! This is an entertainment and opinion-based show. I am not a financial adviser. Please only invest what you can afford to lose, and we encourage you to do your own research before investing. DYOR