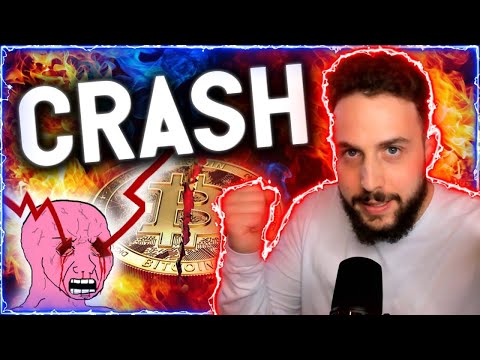 ✅ Follow EllioTrades on Twitter:
✅ Sign Up for the Free Daily Newsletter:
Hey E.T Fam! I'm sure you all are ready for this week to be over, and I can't say that I blame any of you. Hopefully, everyone's week has gone well despite the current conditions of the crypto market. I know that the week is almost over, but our weekly dose of crypto drama is just starting. Yesterday I sat with you all and covered all of catastrophic drama taking place within the cryptosphere. I've had time to fully digest everything that is happening and form my opinions/thesis.
So today I'm back with more coverage and insight to share with you all. Right now, the fall of UST has put a red light on all stablecoins within crypto. There is panic spreading amongst investors…and just as predicted, regulation is becoming more of a priority for the Fed. Unfortunately, this Terra meltdown did us no favors. Earlier, I dropped a tweet sharing my predictions on how this all plays out in the coming months.
You'll have to watch the video to hear my full thoughts. So tune in! Stay strong E.T Fam!
00:00 – Intro
01:52 – Terra blockchain officially halted
03:38 – Panic around USDT
06:39 – Stablecoin regulations
07:17 – Theory
10:51 – Coinbase bankruptcy FUD
12:11 – NFT space hit by the bear
13:04 – Impostors update
14:33 – Outro
#nft #ethereum #defi #blockchain #crypto #cryptocurrency #bitcoin #btc #eth #news #protocols #sidechain #altcoin #nftmarketplace #opensea #cryptoart #protocol #altcoins #nonfungibletoken #dao #sidechain #layer2 #erc20 #erc-20 #token #coin
DISCLAIMER: This is not financial advice! This is an entertainment and opinion-based show. I am not a financial adviser. Please only invest what you can afford to lose, and we encourage you to do your own research before investing. DYOR