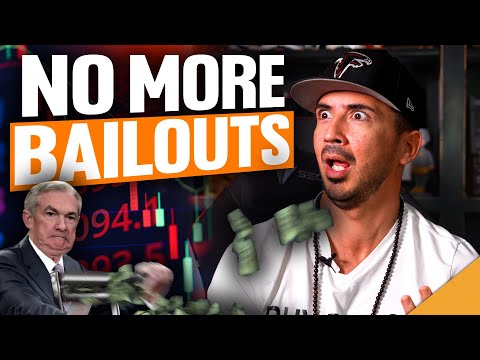 In your nightly crypto news wrap-up, we bring you the top crypto stories. Gary Gensler proposes the "One Rule Book" to rule them all. Sam Bankman-Fried suggests that other players in the game are secretly insolvent, and despite false rumors of liquidation, MicroStrategy is still purchasing more Bitcoin!
What We Discuss:
0:00 Intro
0:21 Gary Gensler News Clip
1:11 CFTC Regulation
2:18 Market Watch with Frankie Candles
3:27 Sam Bankman-Fried's Warning
4:20 Big Bitcoin Whale Action
Subscribe To Frankie Candles ➡️
Learn more about crypto ➡️
How to join Cardano (ADA) BitPool ➡️
➡️ MERCHANDISE:
●▬▬▬▬▬▬▬▬▬▬▬▬▬▬▬▬▬▬▬▬▬▬▬▬▬▬▬▬●
Connect with Me & the BitSquad!
Join the BitSquad ➡️
Join BitSquad Traders ➡️
Join Me on Twitter ➡️
Join Me on Instagram ➡️
Join Me on TikTok ➡️
Join Me on Minds ➡️
●▬▬▬▬▬▬▬▬▬▬▬▬▬▬▬▬▬▬▬▬▬▬▬▬▬▬▬▬●
ByBit, Market Cipher, Ledger, TokenMetrics, Crypto.com & more!
Find deals on hardware wallets, trading indicators, exchanges & more.
Find Crypto DEALS ➡️
●▬▬▬▬▬▬▬▬▬▬▬▬▬▬▬▬▬▬▬▬▬▬▬▬▬▬▬▬●
All of our videos are strictly personal opinions. Please make sure to do your own research. Never take one person's opinion for financial guidance. There are multiple strategies and not all strategies fit all people. Our videos ARE NOT financial advice.
#crypto #cryptonews #bitcoin #bitcoinnews