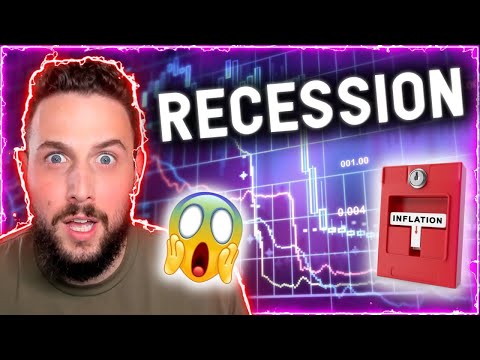 ✅ Sign Up for FTX:#a=elliotrades
Users will receives $15 on first convert trades of over $150 free and 10% off on all trading volume on spot trading.
Hey E.T Fam! Happy Wednesday! So, it seems that things are starting to come to a head. The crypto markets have remained stagnant, but we're starting to witness some fireworks in the regular economy. The Euro has pretty much crashed. It was announced the other day that the Euro has fallen to the equivalence of USD for the first time in 20 years. To add to the turbulence, inflation is continuing to rise by the day.
If you've gone shopping or purchased gas recently, I'm sure that you've noticed the drastic change. If there was any doubt that we are at least headed for a major recession (if we aren't already in one) this should act as confirmation that it might be a little while before things get better. As previously stated, the crypto market continues to follow the trend of boring. There may be a few price bounces on the horizon, but this is still a bear market.
So use caution when approaching an entry. Hang in there Fam! Talk to you all soon!
00:00 – Intro
01:31 – Consumer prices jump sharply
02:44 – Recession is the best case scenario
03:50 – DXY up only
04:34 – FOMC meeting probabilities
06:27 – Inflation rate
07:20 – Sharp reversals
08:33 – Big tech earning begins
10:00 – Doom loop has begun
12:35 – The recession is not priced in
15:10 – Outro
#nft #ethereum #defi #blockchain #crypto #cryptocurrency #bitcoin #btc #eth #news #protocols #sidechain #altcoin #nftmarketplace #opensea #cryptoart #protocol #altcoins #nonfungibletoken #dao #sidechain #layer2 #erc20 #erc-20 #token #coin
DISCLAIMER: This is not financial advice! This is an entertainment and opinion-based show. I am not a financial adviser. Please only invest what you can afford to lose, and we encourage you to do your own research before investing. DYOR