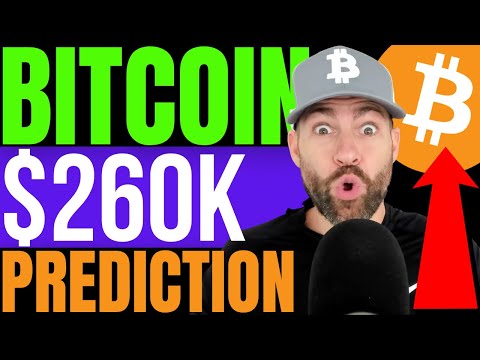 The closely tracked crypto strategist who accurately called the Bitcoin May 2021 crash says he could see BTC rising exponentially in the coming years.
Dave the Wave tells his 118,000 Twitter followers that based on his logarithmic growth curve (LGC) model, Bitcoin could potentially witness an increase of over 1,100% over the next four years.
"Who's to say we don't get something like this? The main idea at play in this chart is the multi-year trendline, cutting through the LGC, functions as a *mean* of price."
👕 Crypto Merch:
🔥 Daily Letter:
🔥 Blog / Podcast:
🔥 YouTube:
🔥 Spotify:
🔥 iTunes:
🔥 Twitter:
🔥 Facebook:
🔥 Telegram:
🔥 TikTok:
Show Notes / News Resources:
✔ Bitcoin Technical Analysis:
✔ Billionaire Issues Crypto Warning:
✔ $260K Bitcoin Prediction:
✔ Tim Draper $250K Bitcoin Prediction:
🔴 DISCLAIMER: This is NOT financial advice. This is an entertainment and opinion-based show. I am not a financial adviser. I am not responsible for any investment decisions that you choose to make.​​​​​​​​ Always do your own research and never invest what you cannot afford to lose.
#bitcoin​​​​​​​​​​​​​​​​​​​​​​​​​​​​​​​​​ #crypto​​​​​​​​​​​​​​​​​​​​​​​​​​​​​​​​​ #bitcoinnews ​​​​​​​​​​​​​​​​​​​​​​​​​​​​​​​​#cryptocurrency #btc