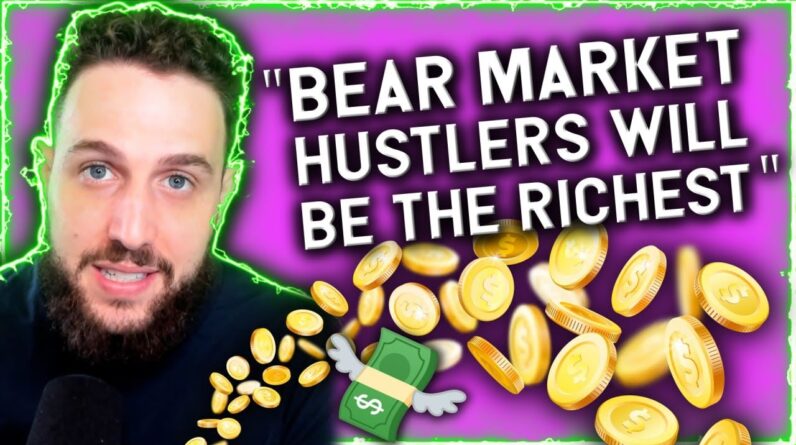 ✅ Follow EllioTrades on Twitter:
✅ Sign Up for the Free Daily Newsletter:
Hey E.T Fam! Happy Thursday to you all! The week has been a bit of a drag so far. Is the bear market getting you down? Are you confused what to do next? If either are the case, fret not.
I have a treat for you. Today I'm bringing you all a masterclass on how to hustle in this bear market. When the market is in the dumps, it's so easy for people to become complacent and give up. Despite what you all may think, now is the opportune time to get your hustle on. Those who take advantage of these opportunities are the same people that get to kick back during the bull market while enjoying their gains.
Don't be the person that misses out on the opportunity of a lifetime. The goal is to turn lemons into the best lemonade you've tasted. Join me as I talk about how it's done. Class is now in session!
00:00 – Intro
01:38 – The goal is to survive
02:28 – Forget your ATH
05:07 – Keep the focus
06:55 – Zoom out
07:56 – Stay engaged, learn, work
08:36 – Stop beating yourself up for your losses
09:41 – Monetize your skills
13:24 – Work to earn
14:44 – Outro
#nft #ethereum #defi #blockchain #crypto #cryptocurrency #bitcoin #btc #eth #news #protocols #sidechain #altcoin #nftmarketplace #opensea #cryptoart #protocol #altcoins #nonfungibletoken #dao #sidechain #layer2 #erc20 #erc-20 #token #coin
DISCLAIMER: This is not financial advice! This is an entertainment and opinion-based show. I am not a financial adviser. Please only invest what you can afford to lose, and we encourage you to do your own research before investing. DYOR