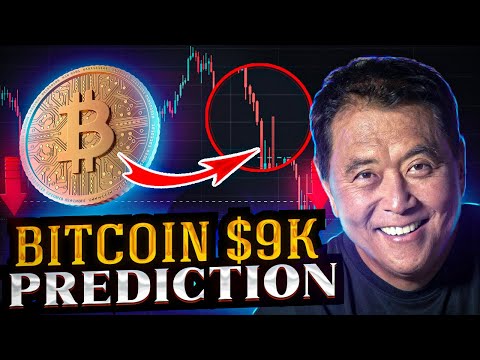 Rich Dad Poor Dad, best selling author and Crypto bull Robert Kiyosaki remains bullish on the future of Bitcoin despite his warning of BTC testing a new bottom, potentially as low as $9,000 per coin.
"I remain bullish on Bitcoin's future. Waiting for test of new bottom. $20k? $14 k? $11 k? $9 k? Why do I remain bullish? Fed and Treasury are corrupt organizations. They will self-destruct before they regain honesty, integrity and moral compass. Take care. Be aware."
Regarding stablecoins and the recent Terra LUNA and Terra UST death spiral, Kiyosaki shared the following:
"I was right: "Why STABLE COINS are UNSTABLE." Just before stable coins crashed I warned they were unstable. Proof I was right is on Rich Dad Radio with friend & Rich Dad's crypto expert Jeff Wang. The radio show is "Will Crypto Survive" released a week ago. What did I know?"
? Crypto Merch:
? Daily Letter:
? Blog / Podcast:
? YouTube:
? Spotify:
? iTunes:
? Twitter:
? Facebook:
? Telegram:
? TikTok:
Show Notes / News Resources:
✔ Bitcoin Technical Analysis:
✔ Russia to Legalize Crypto Payments:
✔ Novograts Breaks Terra LUNA Silence:
✔ Institutions Dominating Bitcoin Market:
✔ Rich Dad's $9K Bitcoin Prediction:
? DISCLAIMER: This is NOT financial advice. This is an entertainment and opinion-based show. I am not a financial adviser. I am not responsible for any investment decisions that you choose to make.​​​​​​​​ Always do your own research and never invest what you cannot afford to lose.
#bitcoin​​​​​​​​​​​​​​​​​​​​​​​​​​​​​​​​​ #crypto​​​​​​​​​​​​​​​​​​​​​​​​​​​​​​​​​ #bitcoinnews ​​​​​​​​​​​​​​​​​​​​​​​​​​​​​​​​#cryptocurrency #btc