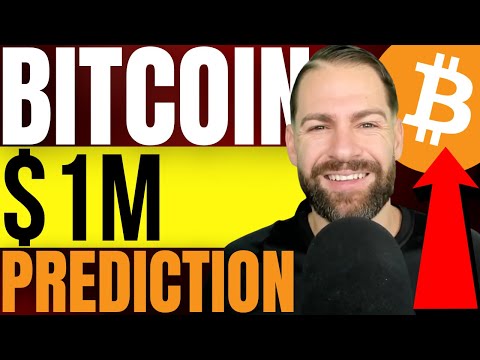 Tune in on Spotify:
and iTunes:
Quant analyst PlanB, creator of the infamous Bitcoin Stock-to-Flow model updated his price forecast for the king crypto (BTC) predicting Bitcoin ranging between $100,000 – $1,000,000 in the next 5 years:
"Some of you are afraid of macro and the link between bitcoin and stock markets etc. IMO the next ~5 years S&P500 will be in the $5K-$6K range and bitcoin in the $100K-$1M range. Short term is noise, long term is signal." – PlanB
👕 Crypto Merch:
🔥 Daily Letter:
🔥 Blog / Podcast:
🔥 YouTube:
🔥 Spotify:
🔥 iTunes:
🔥 Twitter:
🔥 Facebook:
🔥 Telegram:
🔥 TikTok:
Show Notes / News Resources:
✔ Bitcoin Technical Analysis:
✔ Hong Kong: Most Crypto Ready Country in 2022:
✔ Extreme Demand for Bitcoin at $20K:
✔ 3 Signs of BTC Forming Macro Bottom:
✔ Tone Vays Predicts New 2022 Low:
✔ $100K-$1M Bitcoin Prediction Range:
🔴 DISCLAIMER: This is NOT financial advice. This is an entertainment and opinion-based show. I am not a financial adviser. I am not responsible for any investment decisions that you choose to make.​​​​​​​​ Always do your own research and never invest what you cannot afford to lose.
#bitcoin​​​​​​​​​​​​​​​​​​​​​​​​​​​​​​​​​ #crypto​​​​​​​​​​​​​​​​​​​​​​​​​​​​​​​​​ #bitcoinnews ​​​​​​​​​​​​​​​​​​​​​​​​​​​​​​​​#cryptocurrency #btc