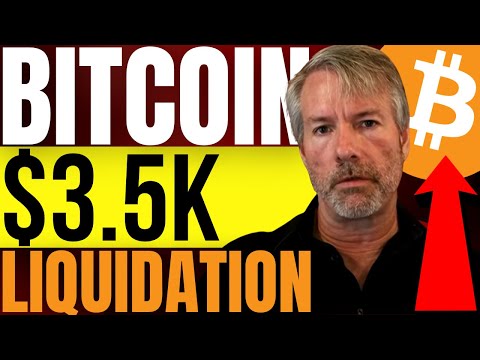 💰 BlockFi: Up To $250 BTC Bonus: (Sponsored)
https://blockfi.com/cryptonewsalerts
Microstrategy CEO and Bitcoin mega bull Michael Saylor debunked the rumor that his company is close to having to liquidate its BTC to meet a margin call for a Bitcoin-backed loan. The rumor intensified as the price of the king crypto (BTC) continued to plummet after the weekend sell-off.
However, Saylor tweeted Tuesday:
"When Microstrategy adopted a bitcoin strategy, it anticipated volatility and structured its balance sheet so that it could continue to hodl through adversity."
The Bitcoin price dipped below the $21K level this week. However, Microstrategy told Reuters Tuesday that it has not received a margin call, emphasizing:
"We can always contribute additional bitcoins to maintain the required loan-to-value ratio."
👕 Crypto Merch:
🔥 Daily Letter:
🔥 Blog / Podcast:
🔥 YouTube:
🔥 Spotify:
🔥 iTunes:
🔥 Twitter:
🔥 Facebook:
🔥 Telegram:
🔥 TikTok:
Show Notes / News Resources:
✔ Bitcoin Technical Analysis:
✔ $5 Trillion Metaverse Prediction:
✔ BTC Way Oversold:
✔ Michael Saylor Dubunks Margin Call Rumors:
🔴 DISCLAIMER: This is NOT financial advice. This is an entertainment and opinion-based show. I am not a financial adviser. I am not responsible for any investment decisions that you choose to make.​​​​​​​​ Always do your own research and never invest what you cannot afford to lose.
#bitcoin​​​​​​​​​​​​​​​​​​​​​​​​​​​​​​​​​ #crypto​​​​​​​​​​​​​​​​​​​​​​​​​​​​​​​​​ #bitcoinnews ​​​​​​​​​​​​​​​​​​​​​​​​​​​​​​​​#cryptocurrency