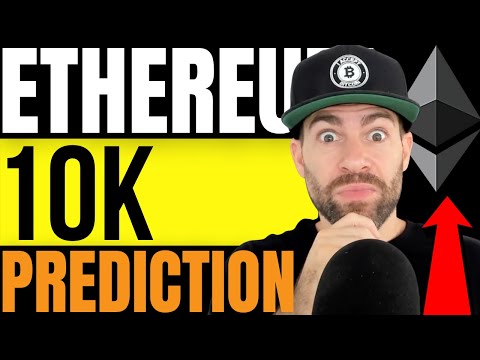 Watch Full Episode:
Arthur Hayes, the Former CEO of Bitmex, says Ethereum can hit $10,000 despite the volatile crypto market.
On a broader spectrum, once you look at ETH's potential for the long-term, Hayes is confident that the cryptocurrency can exponentially grow and shoot to $10,000 per ETH at the end of the year.
Other featured Crypto News Alerts in today's show:
✔ Bitcoin May Witness Massive Rally This Year, According to Macro Expert Lyn Alden – Here's What Needs To Happen
✔ Central African Republic to tokenize the nation's natural resources
✔ 5 reasons why Bitcoin could be a better long-term investment than gold
✔ Bitcoin's move to $32.4K was a fakeout — Here's the price level most BTC traders are waiting for
👕 Crypto Merch:
🔥 Daily Letter:
🔥 Blog / Podcast:
🔥 YouTube:
🔥 Spotify:
🔥 iTunes:
🔥 Twitter:
🔥 Facebook:
🔥 Telegram:
🔥 TikTok:
🔴 DISCLAIMER: This is NOT financial advice. This is an entertainment and opinion-based show. I am not a financial adviser. I am not responsible for any investment decisions that you choose to make.​​​​​​​​ Always do your own research and never invest what you cannot afford to lose.
#ethereum #crypto #eth