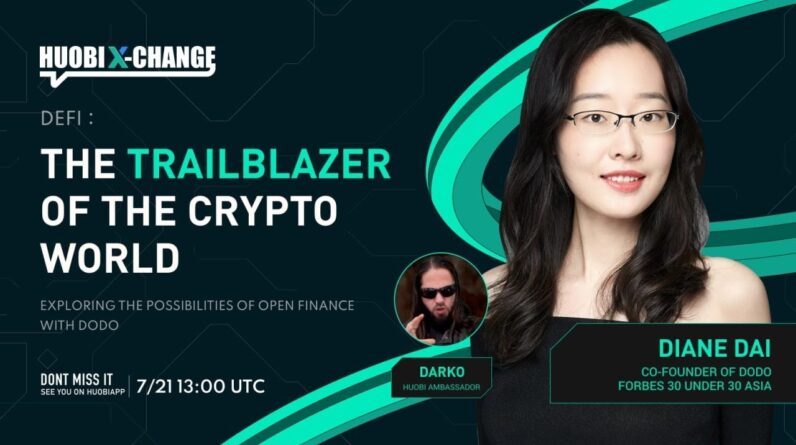 Darko interviews Diane Dai , Co-Founder of Dodo , a decentralized
trading protocol for Web3 !
Become a Crypto Tonight channel member to get access to perks:
https://www.youtube.com/channel/UC9E_uqML9NFLc-Gk6KgbWuA/join
#Dodo #Cryptocurrency #Crypto
If you or someone you know would like to learn about crypto and have no clue where to start, check out our one on one consultations here
Latest crypto news and updates from around the world! Official website
Get ready for the ride!!
Official Crypto Tonight website:
Crypto Tonight Twitter:
Official Crypto Tonight Telegram group:
Official Crypto Degenerates website:
Official Crypto Freakshow website: www.cryptofreakshow.com
Crypto Freakshow Bookings:
Vacant Minds Media:
Rob Loggia Twitter:
Sources:
https://cryptotonight.co/
https://dodoex.io/
All shows on the Crypto Tonight channel are for info-tainment purposes only, and NOT financial advice. Please do your own research.