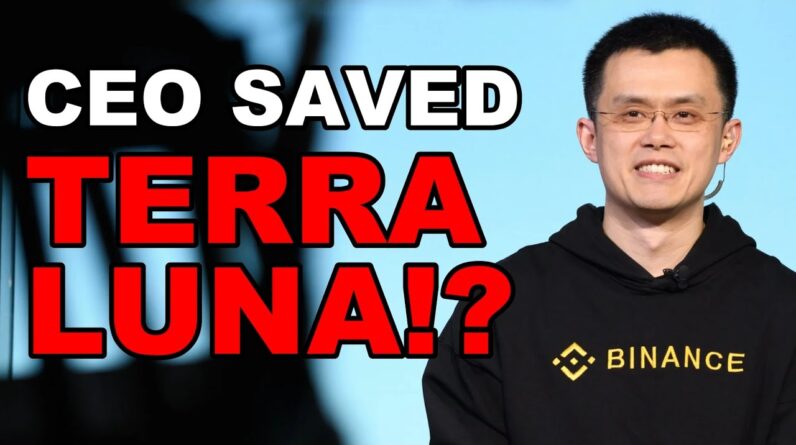 Did Binance CEO Changpeng Zhao save Terra Luna ? It sounds like it, but he also doesn't sound like a happy man either. Watch and find out why!
Latest crypto news and updates from around the world! Official website
Get ready for the ride!!
#TerraLuna #TerraUSD #TerraUST #Bitcoin #Crypto #Ethereum #cryptocurrency #cryptocurrencies #bnb #shibainu #chainlink #polkadot #ArcadeNetwork #cardano #BNBPay #skycoin #DOGEDASH #HelloOne #HelloOneHub
Official Crypto Tonight website:
Crypto Tonight Twitter:
Official Crypto Tonight Telegram group:
Official Crypto Degenerates website:
Official Crypto Freakshow website: www.cryptofreakshow.com
Crypto Freakshow Bookings:
Vacant Minds Media:
Rob Loggia Twitter:
Sources:
All shows on the Crypto Tonight channel are for info-tainment purposes only, and NOT financial advice. Please do your own research.