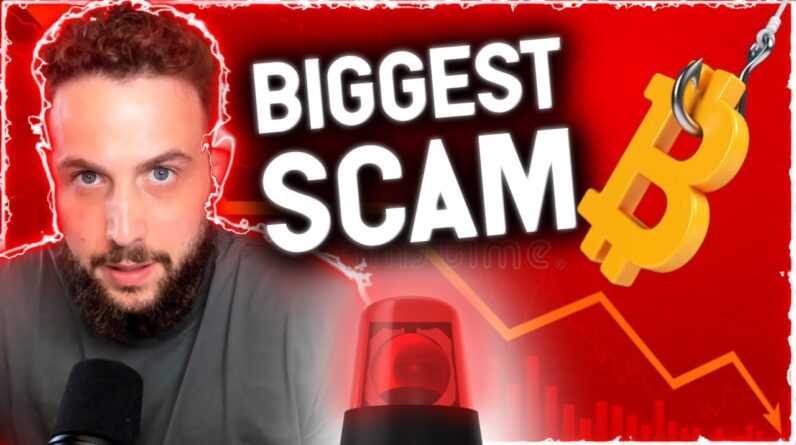 ✅ Follow EllioTrades on Twitter:
✅ Sign Up for the Free Daily Newsletter:
Hey E.T Fam! Happy Friday to you all! I know you all haven't been used to seeing this much content from me in a while. Needless to say, I feel like now is one of the most important times to show up for the community. I have some good and bad news for you all. Let's start with the good news. The good news is that it's the end of the week.
This means that it's time for you all to relax your minds and take a load off. It's also a holiday weekend. Which means that you all will have an extra day of relaxation. Enjoy it. Now for the bad news.
The bad news is that right now there's something occurring in the crypto market that will result in a lot of people experiencing more pain due to their outlook. The topic of today is capitulation. A brief scroll through Crypto Twitter and the YouTube comment section shows that a lot of people are starting to give up hope and leave crypto. This is a trick of the bear market that works so well. The biggest mistake you all can make is falling victim to bear market euphoria and missing out on a major recovery.
The fact is that nothing has changed in the long term. So, don't be fooled into throwing in the towel. Tune in today as I talk about the consequences of capitulation. This is a much needed heart to heart. Talk to you all soon!
00:00 – I'm sick of crypto
01:41 – Nothing has changed
03:43 – Max pain
05:54 – Consumer sentiment at historic lows
07:35 – ETH negative merge news
08:16 – Plunging towards 20K territory
09:03 – These trends are not stopping
#nft #ethereum #defi #blockchain #crypto #cryptocurrency #bitcoin #btc #eth #news #protocols #sidechain #altcoin #nftmarketplace #opensea #cryptoart #protocol #altcoins #nonfungibletoken #dao #sidechain #layer2 #erc20 #erc-20 #token #coin
DISCLAIMER: This is not financial advice! This is an entertainment and opinion-based show. I am not a financial adviser. Please only invest what you can afford to lose, and we encourage you to do your own research before investing. DYOR