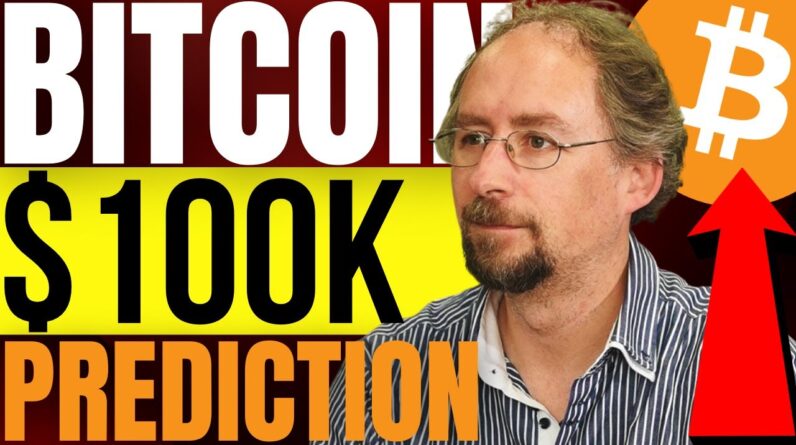 Crypto influencer Adam Back, inventor of Hashcoin (which is used in Bitcoin mining) and CEO of Blockstream, shared his thoughts on Bitcoin recently.
Responding to a Tweet claiming that Bitcoin would still hit six figures during the next market cycle, Back said that he believes Bitcoin could actually hit $100,000 this year as the DeFi sector crumbles.
Despite the cryptocurrency market being down significantly from previous highs, Adam Back remains bullish. In the midst of widespread fear and 40-year record inflation levels, Adam Back reiterated a statement from last year in which he claimed Bitcoin ($BTC) would hit $100,000 by year-end. Of course, we now know Back missed his mark on the previous forecast but BTC did briefly surge to almost $70,000 during November.
👕 Crypto Merch:
🔥 Daily Letter:
🔥 Blog / Podcast:
🔥 YouTube:
🔥 Spotify:
🔥 iTunes:
🔥 Twitter:
🔥 Facebook:
🔥 Telegram:
🔥 TikTok:
Show Notes / News Resources:
✔ Bitcoin Technical Analysis:
✔ 3AC Ordered to be Liquidated:
✔ Roger Ver Denies Owing CoinFLEX $47M:
✔ Mark Cuban Reveals Why He Owns BTC:
✔ $100K Bitcoin Prediction:
🔴 DISCLAIMER: This is NOT financial advice. This is an entertainment and opinion-based show. I am not a financial adviser. I am not responsible for any investment decisions that you choose to make.​​​​​​​​ Always do your own research and never invest what you cannot afford to lose.
#bitcoin​​​​​​​​​​​​​​​​​​​​​​​​​​​​​​​​​ #crypto​​​​​​​​​​​​​​​​​​​​​​​​​​​​​​​​​ #bitcoinnews ​​​​​​​​​​​​​​​​​​​​​​​​​​​​​​​​#cryptocurrency #btc