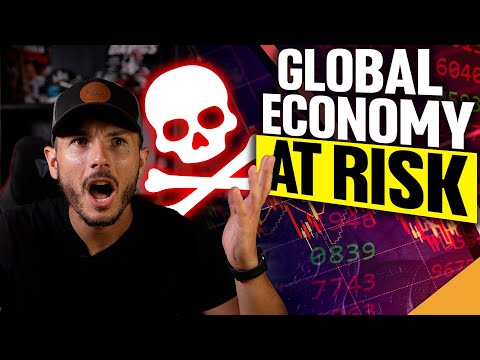 The US and Europe give their two cents on how to commit to sanctions without causing a surge in oil prices; the European Central Bank is following the FED's lead and plans to raise rates to combat inflation; and Ethereum dev coordinator Tim Beiko says the test merge from Ethereum's longest-running testnet to the ETH2 Beacon chain was…smooth like butter.
What we discuss:
0:00 Intro
0:36 Russian Oil-Garchy
1:35 Market Watch with Frankie Candles
3:02 ECB Rates Rise
4:33 Dawn of ETH 2.0
5:18 Closing Thoughts
Learn more about crypto ➡️
How to join Cardano (ADA) BitPool ➡️
➡️ MERCHANDISE:
●▬▬▬▬▬▬▬▬▬▬▬▬▬▬▬▬▬▬▬▬▬▬▬▬▬▬▬▬●
Connect with Me & the BitSquad!
Join the BitSquad ➡️
Join BitSquad Traders ➡️
Join Me on Twitter ➡️
Join Me on Instagram ➡️
Join Me on TikTok ➡️
Join Me on Minds ➡️
●▬▬▬▬▬▬▬▬▬▬▬▬▬▬▬▬▬▬▬▬▬▬▬▬▬▬▬▬●
ByBit, Market Cipher, Ledger, TokenMetrics, Crypto.com & more!
Find deals on hardware wallets, trading indicators, exchanges & more.
Find Crypto DEALS ➡️
●▬▬▬▬▬▬▬▬▬▬▬▬▬▬▬▬▬▬▬▬▬▬▬▬▬▬▬▬●
All of our videos are strictly personal opinions. Please make sure to do your own research. Never take one person's opinion for financial guidance. There are multiple strategies and not all strategies fit all people. Our videos ARE NOT financial advice.
#bitcoin #ethereum #crypto #news #nft #economy #money #blockchain #invest #inflation #gas