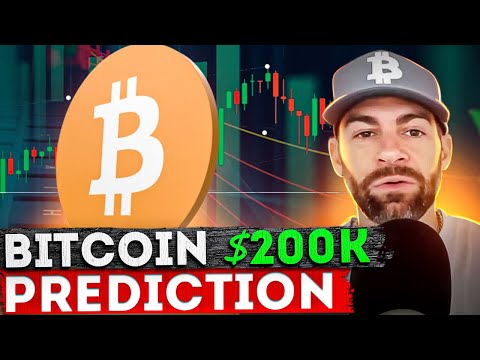 A closely followed crypto analyst known for accurately calling the crash of May 2021 is laying out a realistic price path for Bitcoin (BTC) to follow to new all-time highs.
The pseudonymous analyst known as Dave the Wave tells his 105,000 followers on Twitter that he foresees a potential scenario where the king cryptocurrency chops around for the next year or so before cracking the $70,000 level around the end of 2023.
Based on Dave the Wave's chart, he believes BTC is capable of reaching a cycle peak near $200,000 around May or June of 2024 or about two years from now.
? Crypto Merch:
? Daily Letter:
? Blog / Podcast:
? YouTube:
? Spotify:
? iTunes:
? Twitter:
? Facebook:
? Telegram:
? TikTok:
Show Notes / News Resources:
✔ Bitcoin Technical Analysis:
✔ Terra LUNA Updates:
✔ Bitcoin Bottom Prediction:
✔ Bitcoin $200K Prediction:
? DISCLAIMER: This is NOT financial advice. This is an entertainment and opinion-based show. I am not a financial adviser. I am not responsible for any investment decisions that you choose to make.​​​​​​​​ Always do your own research and never invest what you cannot afford to lose.
#bitcoin​​​​​​​​​​​​​​​​​​​​​​​​​​​​​​​​​ #crypto​​​​​​​​​​​​​​​​​​​​​​​​​​​​​​​​​ #bitcoinnews ​​​​​​​​​​​​​​​​​​​​​​​​​​​​​​​​#cryptocurrency #btc