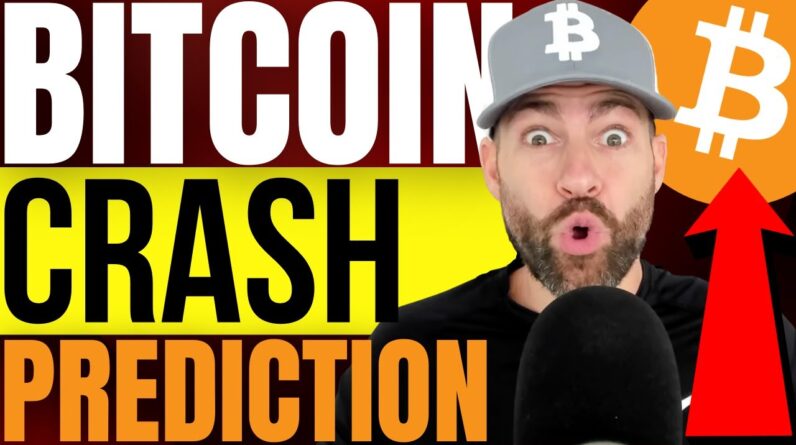 A popular crypto analyst is digging into the charts to set low-end price targets for Bitcoin and Ethereum, the 2 largest cryptocurrency assets by market cap.
The analyst remains cautious about predicting a BTC bear cycle bottom, noting two previous instances that were punctuated by dramatic volatility downward.
"I'm not saying this is necessarily the bottom. Usually for absolute bottoms to form, you want to see some sort of nasty capitulation wick. Back in 2018, that was obviously the $6,000 level where price fell through [from] $6,000 to $3,000.
Regarding his Ethereum bottom target:
"This area remains a high-demand zone area and if we fall out here, $600 is probably the next area up."
👕 Crypto Merch:
🔥 Daily Letter:
🔥 Blog / Podcast:
🔥 YouTube:
🔥 Spotify:
🔥 iTunes:
🔥 Twitter:
🔥 Facebook:
🔥 Telegram:
🔥 TikTok:
Show Notes / News Resources:
✔ Bitcoin Technical Analysis:
✔ BTC HODL'ers BTFD @ $20K:
✔ 80,000 BTC Millionaires Wiped Out:
✔ 53M Brazilian Customers Can Now Buy BTC:
✔ Bitcoin & Ethereum Bottom Prediction:
🔴 DISCLAIMER: This is NOT financial advice. This is an entertainment and opinion-based show. I am not a financial adviser. I am not responsible for any investment decisions that you choose to make.​​​​​​​​ Always do your own research and never invest what you cannot afford to lose.
#bitcoin​​​​​​​​​​​​​​​​​​​​​​​​​​​​​​​​​ #crypto​​​​​​​​​​​​​​​​​​​​​​​​​​​​​​​​​ #bitcoinnews ​​​​​​​​​​​​​​​​​​​​​​​​​​​​​​​​#cryptocurrency #btc