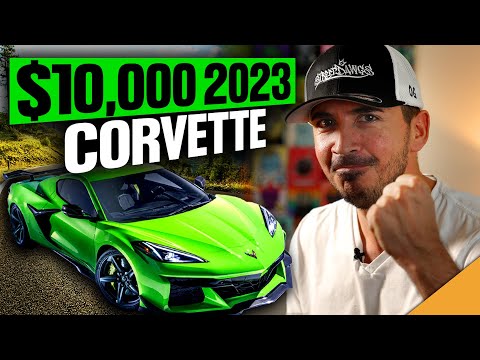 In this NFT update, we aim to bring you the latest and most relevant NFT news today. Ethereum Name Service sees a massive spike in activity, Popular car company Chevrolet breaks down on their first NFT release and boxing legend Manny Pacquiao has Cardano in his corner as he prepares to release a play to earn NFT.
What We Discuss:
0:00 Intro
0:22 ETH's ENS Explodes
2:03 Chevy's Failed NFT
3:24 Pacman NFT
Subscribe To NFT Alpha ➡️
Top Videos:
📓Crypto 101:
🏘️Housing Crisis:
🌐Internet Is Rotting Away:
💻Cyber Warfare:
🌍World Economic Forum:
Learn more about crypto ➡️
How to join Cardano (ADA) BitPool ➡️
➡️ MERCHANDISE:
●▬▬▬▬▬▬▬▬▬▬▬▬▬▬▬▬▬▬▬▬▬▬▬▬▬▬▬▬●
Connect with Me & the BitSquad!
Join the BitSquad ➡️
Join BitSquad Traders ➡️
Join Me on Twitter ➡️
Join Me on Instagram ➡️
Join Me on TikTok ➡️
Join Me on Minds ➡️
●▬▬▬▬▬▬▬▬▬▬▬▬▬▬▬▬▬▬▬▬▬▬▬▬▬▬▬▬●
ByBit, Market Cipher, Ledger, TokenMetrics, Crypto.com & more!
Find deals on hardware wallets, trading indicators, exchanges & more.
Find Crypto DEALS ➡️
●▬▬▬▬▬▬▬▬▬▬▬▬▬▬▬▬▬▬▬▬▬▬▬▬▬▬▬▬●
All of our videos are strictly personal opinions. Please make sure to do your own research. Never take one person's opinion for financial guidance. There are multiple strategies and not all strategies fit all people. Our videos ARE NOT financial advice.
Sources:
https://twitter.com/nicksdjohnson
https://adahandle.com/
https://decrypt.co/104472/ethereum-name-service-registrations-spike-216-in-one-week
https://datastudio.google.com/u/0/reporting/8785928a-71d5-4b17-9fea-fe1c937b064f/page/RoKgC?s=j1wlK90ZIbA
https://twitter.com/Delphi_Digital/status/1544385610835808257?ref_src=twsrc%5Etfw%7Ctwcamp%5Etweetembed%7Ctwterm%5E1544385610835808257%7Ctwgr%5E%7Ctwcon%5Es1_&ref_url=https%3A%2F%2Fdecrypt.co%2F104472%2Fethereum-name-service-registrations-spike-216-in-one-week
https://twitter.com/10kClubOfficial
https://twitter.com/10kClubOfficial/status/1543635091410255872
https://cryptonews.com/news/chevrolets-first-nft-draws-zero-bids-even-though-its-accompanied-by-a-corvette.htm
https://superrare.com/0x362373ad01f3a0ef671f757bcb7276cc4a3fb9bf/own-the-color–1
https://twitter.com/ItsPacman4Ever/status/1543865100955951105?s=20&t=1CYzG9RIpfYLYwEbPYY97A
https://twitter.com/MannyPacquiao/status/1536955168608362497
https://pacman.dog/
#NFTs #Crypto #NFTart #NFTnews