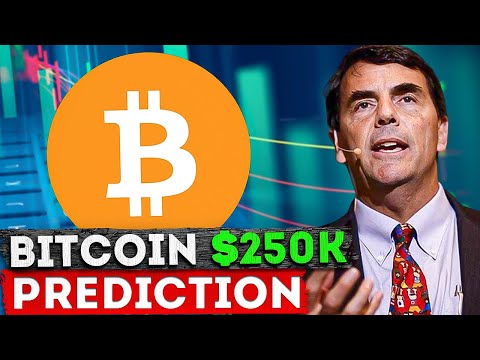 Breaking Bitcoin News: Venture capital investor Tim Draper is reasserting his prediction that the Bitcoin price will break well into the six figures over the coming months.
Draper says in a new interview that "by the end of this year or early next year," the king crypto (BTC) will hit a price of $250,000 per coin.
The venture capital investor who made early bets on Coinbase, Hotmail, Skype, Tesla and Twitter says that the catalyst will be women increasingly using Bitcoin to shop.
👕 Crypto Merch:
🔥 Daily Letter:
🔥 Blog / Podcast:
🔥 YouTube:
🔥 Spotify:
🔥 iTunes:
🔥 Twitter:
🔥 Facebook:
🔥 Telegram:
🔥 TikTok:
Show Notes / News Resources:
✔ Bitcoin Technical Analysis:
✔ BTC Difficulty Biggest Drop in 10 Months:
✔ Bitcoin New Low $21K Prediction:
✔ Bitcoin $250K Prediction:
🔴 DISCLAIMER: This is NOT financial advice. This is an entertainment and opinion-based show. I am not a financial adviser. I am not responsible for any investment decisions that you choose to make.​​​​​​​​ Always do your own research and never invest what you cannot afford to lose.
#bitcoin​​​​​​​​​​​​​​​​​​​​​​​​​​​​​​​​​ #crypto #bitcoinnews