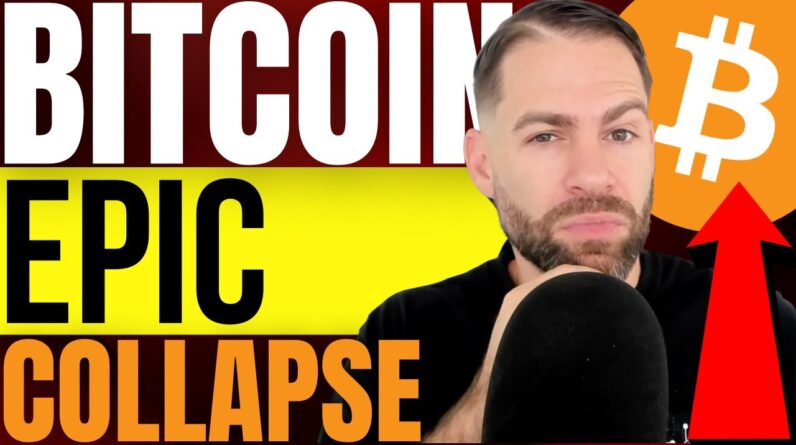 A closely followed crypto capitalist is issuing a warning that Bitcoin (BTC) and Ethereum (ETH) are on the verge of another massive sell-off event despite being down big from their all-time highs.
Former BitMEX CEO Arthur Hayes says that he's keeping a close watch on on-chain data using decentralized finance (DeFi) analytics platform Parsec.
If these levels break, $20,000 BTC and 1,000 ETH, we can expect massive sell pressure in the spot markets as dealers hedge themselves. We can also expect that there will be some over-the-counter dealers and that will be unable to hedge properly and might go belly up."
👕 Crypto Merch:
🔥 Daily Letter:
🔥 Blog / Podcast:
🔥 YouTube:
🔥 Spotify:
🔥 iTunes:
🔥 Twitter:
🔥 Facebook:
🔥 Telegram:
🔥 TikTok:
Show Notes / News Resources:
✔ Bitcoin Technical Analysis:
✔ Old BTC Mining Rigs Risk Shutdown:
✔ Ethereum Capitulation Imminent:
✔ Peter Schiff Bitcoin Crash Prediction:
🔴 DISCLAIMER: This is NOT financial advice. This is an entertainment and opinion-based show. I am not a financial adviser. I am not responsible for any investment decisions that you choose to make.​​​​​​​​ Always do your own research and never invest what you cannot afford to lose.
#bitcoin​​​​​​​​​​​​​​​​​​​​​​​​​​​​​​​​​ #crypto​​​​​​​​​​​​​​​​​​​​​​​​​​​​​​​​​ #bitcoinnews ​​​​​​​​​​​​​​​​​​​​​​​​​​​​​​​​#cryptocurrency