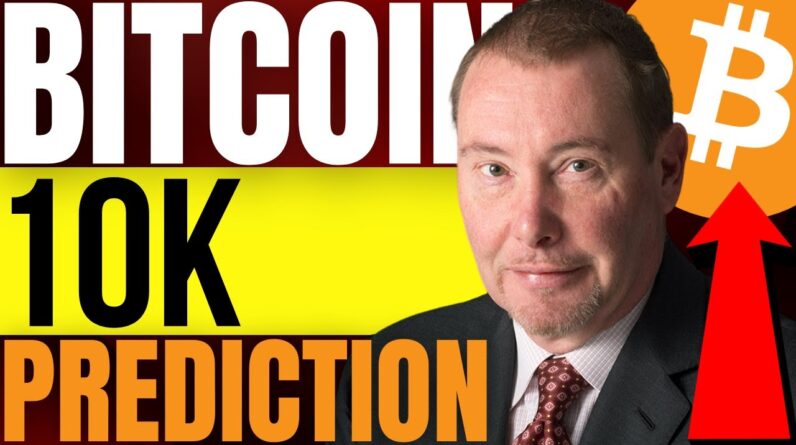 Doubleline Capital CEO Jeffrey Gundlach, also known as the "bond king," says he would not be surprised at all if the Bitcoin price falls to $10,000.
"We've already seen around the edges some blowups in parts of the crypto world, and that could be foreshadowing some problems," he explained.
The billionaire bond king explained that when the BTC price fell below $30K, its chart indicated that $20K "was going to happen quickly, and it did." Emphasizing that "The trend in crypto is clearly not positive," Gundlach opined:
"I'm not bullish at that $20,000 or $21,000 on bitcoin. I wouldn't be surprised at all if it went to $10,000."
👕 Crypto Merch:
🔥 Daily Letter:
🔥 Blog / Podcast:
🔥 YouTube:
🔥 Spotify:
🔥 iTunes:
🔥 Twitter:
🔥 Facebook:
🔥 Telegram:
🔥 TikTok:
Show Notes / News Resources:
✔ Bitcoin Technical Analysis:
✔ Bitcoin $16K – $18K Prediction:
✔ BTC Approaching Historical Price Bottom Indicator:
✔ Bitcoin $100K Predictions For This Year:
✔ Bitcoin $10K Bottom Prediction:
🔴 DISCLAIMER: This is NOT financial advice. This is an entertainment and opinion-based show. I am not a financial adviser. I am not responsible for any investment decisions that you choose to make.​​​​​​​​ Always do your own research and never invest what you cannot afford to lose.
#bitcoin​​​​​​​​​​​​​​​​​​​​​​​​​​​​​​​​​ #crypto​​​​​​​​​​​​​​​​​​​​​​​​​​​​​​​​​ #bitcoinnews ​​​​​​​​​​​​​​​​​​​​​​​​​​​​​​​​#cryptocurrency