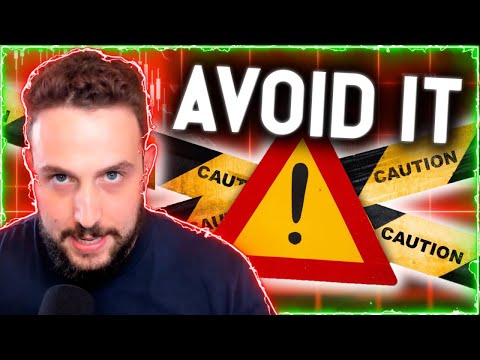 ✅ Follow EllioTrades on Twitter:
✅ Sign Up for the Free Daily Newsletter:
Hey E.T Fam! Happy Friday! Though I had a great time at NFT NYC, I couldn't wait to get back to the E.T community. I hope everyone's week has treated them well. I'm coming to you all today with some quick advice. Right now things aren't looking too bad in the market.
It almost looks like we might be getting a bit of a relief rally. However, I want everyone to remain cautious. It's important to not be tricked into FOMO'ing into brief bounces. We are far from being out of the woods and on the path to recovery. No worries though.
I have a bear market strategy to share with everyone today. So be sure to tune in. Talk to you all soon!
00:00 – Intro
01:35 – Bear rally
02:45 – Market dullness
03:38 – Bears are smart creatures
05:54 – Su Zhu and 3AC
08:24 – The margin calls
11:04 – The damage report
12:14 – No one is the source, no one is the size
13:45 – Don't FOMO
15:35 – DEFI 2.0 broke
17:22 – Outro
#nft #ethereum #defi #blockchain #crypto #cryptocurrency #bitcoin #btc #eth #news #protocols #sidechain #altcoin #nftmarketplace #opensea #cryptoart #protocol #altcoins #nonfungibletoken #dao #sidechain #layer2 #erc20 #erc-20 #token #coin
DISCLAIMER: This is not financial advice! This is an entertainment and opinion-based show. I am not a financial adviser. Please only invest what you can afford to lose, and we encourage you to do your own research before investing. DYOR