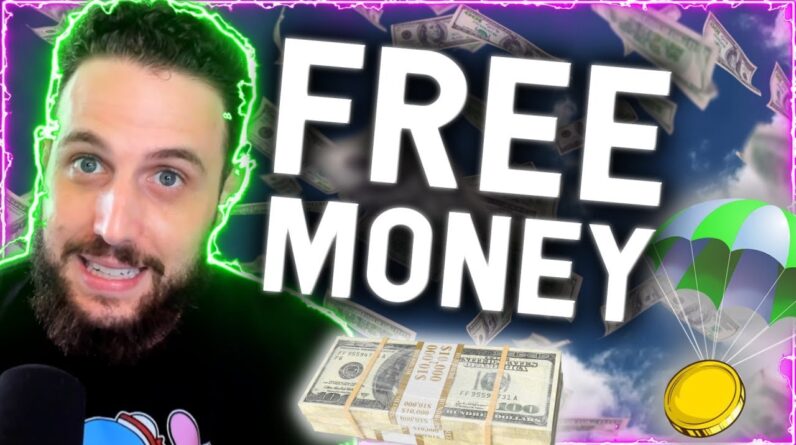 ✅ Follow EllioTrades on Twitter:
✅ Sign Up for the Free Daily Newsletter:
Hey E.T Fam! I hope Friday is treating you all well. It's no secret that the crypto market has been cooling down lately, and many are fighting the urge to capitulate and give in to the pressure. Not so fast! Quitting now means that you're going to miss one of the best gifts that crypto gives us. For those of you who have no idea what I'm talking about, it's airdrop season!
A few big L2's have just given out some pretty huge airdrops to their communities. If you were around months ago during L2 season, you should remember me telling you all to take advantage of using some of them because sooner or later the airdrops would be rolling in. That time is here. If you missed out don't worry, because there are more to come. If the crypto community loves nothing else, they love free money.
So, join me as I share some alpha on how you all can get ready for the next drops. Don't miss out! Talk to you all soon!
00:00 – Intro
01:31 – Bear market opportunity
02:55 – Airdrop Season
04:35 – Optimism
06:07 – Hop Protocol
06:49 – Claim & sell
09:45 – More airdrops to come
10:54 – Arbitrum
12:40 – What is Arbitrum Odyssey?
14:36 – Outro
#nft #ethereum #defi #blockchain #crypto #cryptocurrency #bitcoin #btc #eth #news #protocols #sidechain #altcoin #nftmarketplace #opensea #cryptoart #protocol #altcoins #nonfungibletoken #dao #sidechain #layer2 #erc20 #erc-20 #token #coin
DISCLAIMER: This is not financial advice! This is an entertainment and opinion-based show. I am not a financial adviser. Please only invest what you can afford to lose, and we encourage you to do your own research before investing. DYOR